If you use payment cards in your transactions with your customers, your business needs to be PCI compliant. You want to protect your customers, protect your private data, and decrease the likelihood that your business will be negatively impacted by a cyber attack--but have you really considered the benefits of PCI compliance for your business?
What is PCI Compliance?
PCI compliance, or compliance with the Payment Card Industry Data Security Standards, means compliance to the set of data security standards required for any business that accepts major credit cards. Merchants of any size who accept credit cards must be in compliance with those basic security standards, which are set by law. These standards are intended to protect cardholder data and provide basic security for everyone who purchases from the company. Standards include:
Building and maintaining a secure network
Protecting cardholder data
Maintaining a vulnerability awareness program
Implementing strong access control measures
Monitoring and testing networks
Maintaining information security policies
What are the Benefits of PCI Compliance?
While PCI compliance is not a legal requirement in the United States, it provides a number of key advantages to your business.
1. Avoid expensive fines and fees.
If you no longer meet PCI standards, your business will be responsible for paying considerable fines and fees--and those fees can add up fast, causing substantial financial trouble for your business. Eventually, failure to get into compliance could result in the end of your business.
2. Increase customer confidence in your business.
Your customers don't just want to know that you have great products and services. They also want to know that you're taking the necessary steps to protect them. When customers visit your business, they want to feel confident that you will protect their private data as much as possible. Customers want their credit card information, payment information, and contact information kept private, not shared at random with a hacker who happens to break into your system. When you are PCI compliant, your customers know that you are taking at least the minimum steps to keep their data safer, which in turn increases their confidence in your business.
3. Decrease the odds of a data breach.
PCI standards are intended to help protect vital customer data and to protect your business. A data breach can be incredibly costly. The average cost of a data breach is more than $4 million--and that's money your company likely can't afford to lose. While maintaining PCI compliance standards is not a guarantee of preventing a hack,, it substantially decreases the risk of a data breach--and that, in turn, can help keep your business moving smoothly.
4. Increase your peace of mind.
There are plenty of things that nag at you as a business owner. You have enough worries on your mind. By maintaining PCI compliance, you can increase your overall peace of mind: you know that you've made the effort to keep your business and your data secure, which in turn means that you're less likely to experience an attack..
5. Improve the reputation of your business.
Customers recognize when security breaches hit--and in many cases, they notice the businesses that fail to provide adequate security for them. If you want to keep the reputation of your business secure, it's critical that you provide minimum security standards for your customers, including meeting PCI compliance standards. When you keep your business secure, your customers know that you're acting in their best interests. On the other hand, a data breach or a lack of security standards can lead to a poor reputation for your business.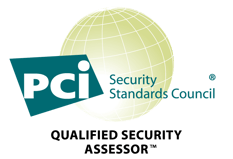 PCI compliance isn't just a money-saving measure. It's also an important measure for enhancing your business's security and keeping your customers protected--and the benefits make it well worth the effort to stay in compliance.