Protecting intellectual property isn't just about the patent, copyright, or trademark.
South Florida has been an incubator for entrepreneurs and startups for decades, especially those in technology fields. A great year-round climate, tax advantages, and a strategic position on the southeastern edge of the U.S. at the gateway to Latin America contribute to a buoyant sense of optimism and a high energy vibe.
This environment attracts the visionaries and risk-takers we know as entrepreneurs (and the occasional carpetbagger as well), who flock to established tech corridors in Miami, Sunrise, and Boca Raton.
One result of this phenomenon is that South Florida ranks Number 10 on a 2021 list of the Top 100 Emerging Ecosystems published by Startup Genome. Another result is a banner year for South Florida startups and venture funding in 2022.
Boca Raton Tech Corridor – Then and Now
In 1970, a company called IBM built an enormous Research & Development campus in Boca Raton, where a tech team produced the first personal computer ten years later. Although IBM pulled out in the mid-1990s during a corporate downsizing, the entrepreneurial spirit remained, and today the complex is known as the Boca Raton Innovation Campus.
Self-described as a "magnet for forward thinkers in technology and life sciences," the Boca Raton Innovation Campus is home to a new generation of innovators, more than 30 companies and growing. Two health technology companies, Modernizing Medicine and MDVIP, are bringing innovation to the healthcare industry from their headquarters at the campus.
MobileHelp, the leading provider of mobile personal emergency response systems technology in the U.S., moved to the campus in 2019. The company was founded by two entrepreneurs in 2006 and has grown to more than 200 employees serving more than 270,000 subscribers.
Cybersecurity Note: The healthcare industry, which includes health-tech firms like these as well as hospitals and private practices, is an attractive target for cybercrime due to its scale and complexity and the size of the criminal opportunity. It leads all other industries in the number of annual data breaches and their total budgetary impact. In addition, the industry is routinely monitored by the FBI for fraud and cybercrime.
Techstars Shine in South Florida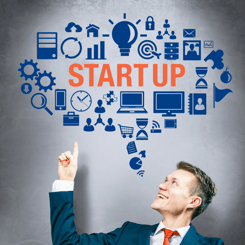 In 2022, six early-stage South Florida startups were accepted into the Techstars program. This is the first year the Miami area has been included among other cities recognized by Techstars as incubators for early-stage tech firms. In total, Techstars has helped more than 2,900 tech firms since 2016, the year the company was founded in Boulder, Colorado.
Techstars connects early-stage startups with funding, mentoring, and networking opportunities in the U.S. and internationally. The six startups operate in several industries and are in the very early stages of development. Examples include Aerialoop, a commercial drone delivery service; Second Degree, which helps businesses recruit engineers to work remotely; and FynOps, a fully managed software platform for finance, accounting, and back-office operations.
The Techstars accelerator program has brought South Florida startups together with investors and program alumni for a period of three months in late 2022. The program is slated to close with demonstrations of the startups' solutions in December.
Raising $3.5 Billion in Venture Capital Funding in 2022
South Florida has been one of the most active U.S. markets for venture capital investments this year, according to the South Florida Business Journal. In cryptocurrency, fintech, media, property technology, biotech, and other fields, South Florida entrepreneurs raised more than $3.5 billion in total investor funding in the first nine months of 2022.
Following are just five examples of the dozens of South Florida innovators who have won funding to continue their entrepreneurial journeys:
A Brazilian entrepreneur based in Boca Raton is designing prototypes for floating offshore wind turbines. Last month, Neptunya Ocean Power won the 2022 Cade Prize granted by the Cade Museum for Creativity and Invention in Gainesville, Florida.
Miami-based Brave Health is a telehealth provider whose aim is to deliver mental health services more efficiently to Medicaid patients. The company raised $40 million in a Series C funding round for use in building the required data and technology infrastructure.
OnChain Studios is a Miami-based startup and creator of Cyptoys, a non-fungible tokens (NFT) toy and gaming platform. After announcing a partnership with Mattel to turn the global toy company's intellectual property into digital collectibles, the startup raised $26 million in Series A funding.
Content moderation platform, Spectrum Labs, uses artificial intelligence (AI) to identify toxic behaviors on the internet with the objective of creating safer online communities. The company raised $32 million in a Series B funding round.
Weston-based Iliad Biotech is developing a next generation vaccine against whooping cough, a contagious disease that is resurging around the world. The startup secured $42.8 million in Series D funding to continue research and development efforts.
There are countless similar examples throughout South Florida. When entrepreneurial spirits with forward-looking ideas intersect with funding, great things are sure to happen!
Investment Note: Richard Branson was recently asked what he looked for in an investable startup. He deferred to his daughter Holly who provided a great answer, posted on LinkedIn, that should be required reading for all startups. Holly is Chief People and Purpose Officer on Virgin's V Team. And one very smart investor.
Protecting Intellectual Property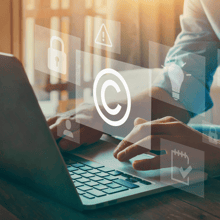 Early-stage startups and more developed entrepreneurs have many things in common. One of them is the possession of intellectual property. Intellectual property (IP) is commonly defined as a creation of the human intellect, whether it be a new product or service, a new process or system, a new book or work of art, or some other innovation.
Patents, copyrights, and trademarks help to safeguard IP by protecting owners' property rights. An invention may be protected by a patent, a brand name by a trademark, an artistic or literary work by a copyright, as a few examples. Having these intellectual property protections allows the creators time to fully develop their creations. These IP protections also legally bar thieves from stealing trade secrets such as designs, schematics, and similar proprietary documentation. But this is only one form of intellectual property protection.
The second most important form of IP protection is cybersecurity. While the size, nature, and complexity of a company generally determine the appropriate degree of cybersecurity required, every entity who owns IP must have cybersecurity safeguards.
If you are using email, visiting websites, or taking other actions online on behalf of your business, you are vulnerable to cybercrime. And if you employ even a small team, your vulnerability increases exponentially due to phishing schemes that prey on busy, distracted, or unsuspecting individuals. Phishing schemes are now the second most common form of cybercrime in the U.S. and the world.
If a cybercriminal succeeded in breaking into your network or database, how seriously would that set you back? If proprietary information related to your idea went up for sale on the dark web, what would the consequences be for you, your team, and your investors?
All entrepreneurs need to ask themselves these questions. Obtaining a patent, copyright, or trademark is a vital step in protecting your intellectual property, but it's only the first step. Implementing appropriate cybersecurity safeguards is the vital second step.
Summary
South Florida continues to build on its decades-old tradition as an incubator for new ideas, new businesses, and innovation of all kinds. From the Boca Raton Innovation Campus to Nova Southeastern University's Broward Center of Innovation and many others, South Florida offers a startup-friendly ecosystem in which innovators, inventors, and investors are thriving.
Entrepreneurs, startups, and other innovators have many qualities in common, including vision, determination, and a desire to succeed. Most also possess intellectual property, which can be protected by patents, trademarks, or copyrights. IP should also be protected from cybercrime, which means implementing cybersecurity measures appropriate to your circumstances.
Knowing that your proprietary information is legally protected and digitally secure will help you sleep better each night—so you're able to do more great things each day. Getting started is as easy as having a conversation with a cybersecurity professional.