Adopting the HITRUST Information Security Framework Takes HIPAA Compliance to the Finish Line
It's no secret that most healthcare organizations have difficulty achieving full HIPAA compliance, despite the fact that it is required by law. Partial compliance leaves vulnerabilities unresolved and opens the door to hackers, ransomware bandits, and other cyber criminals as well as unwitting or poorly trained employees.
In addition, achieving full HIPAA compliance does not result in any form of HIPAA certification. Instead, the payoff is robust cybersecurity that complies with the mandatory HIPAA Rules. The HHS Office for Civil Rights enforces HIPAA compliance but does not certify compliance.
HITRUST changes that game for healthcare entities. Adopting the HITRUST CSF is an effective way to take your HIPAA compliance efforts to the finish line—and keep them there. And, leveraging HITRUST for demonstrating HIPAA compliance will keep your compliance program on the good side of OCR enforcement.
About HITRUST
Since it was founded in 2007, HITRUST has championed programs that safeguard sensitive information and help organizations manage information risk. Global organizations across a multitude of industries, and throughout the third-party supply chain, have adopted the HITRUST Framework to enhance their cybersecurity and risk management.
HITRUST develops, maintains, and provides broad access to its widely adopted risk and compliance management frameworks, assessments, and assurance methodologies. The HITRUST approach enables organizations to adopt a comprehensive, integrated information risk management and compliance program, without wasting time or making mistakes.
The foundation of all HITRUST programs and services is the HITRUST CSF, a certifiable framework that provides organizations with a comprehensive, flexible, and efficient approach to regulatory/standards compliance and risk management.
About the HITRUST CSF
The HITRUST Framework provides the structure, transparency, guidance, and use of authoritative sources that are needed by organizations to be certain of their data protection and regulatory compliance. When it was originally developed, the HITRUST CSF assembled and incorporated national and international security and privacy regulations, standards, and frameworks. These borrow not only from the ISO and NIST standards, but also from the Payment Card Industry Data Security Standard (PCI DSS) and the HIPAA Security, Privacy, and Breach Notification Rules. In addition, the HITRUST Framework leverages the General Data Protection Regulation (GDPR), a landmark piece of consumer protection legislation enacted in the European Union in 2018.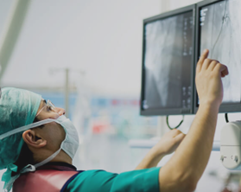 Incorporating these widely recognized and globally adopted security laws ensures that the HITRUST Framework is able to provide and maintain a proven, comprehensive set of security and privacy controls. The HITRUST Framework adds further value by standardizing these requirements—providing welcome clarity and consistency and reducing the burden of compliance for organizations of all types and sizes
In the healthcare industry, the certifiable HITRUST Framework offers any healthcare entity a thorough, adaptable, effective way to manage risk and comply with HIPAA regulations and other applicable security standards. HITRUST offers a step-by-step guide to achieving the appropriate level of information security and cybersecurity based on the size and scope of your individual healthcare organization.
It also provides a clear path to demonstrating HIPAA compliance—a goal that every healthcare entity, including business associates, should pursue with urgency. For these and other reasons, the HITRUST Framework is a proven prescription for robust healthcare security.
It is also important to note that the HITRUST Framework continually incorporates additional authoritative sources as security regulations evolve in the ongoing fight against cybercrime. The Framework introduced several significant updates in January 2023 as part of version 11.0.
HITRUST Resources for the Journey to Demonstrating HIPAA Compliance
Innumerable downloadable resources are available for the asking at the HITRUST Resource Center, including the HITRUST CSF, the HITRUST Threat Catalog, and the HITRUST Assessment Handbook. You can also find a list of External Assessors and Internal Assessors who are qualified to assist with HITRUST Assessments. Choose also from case studies, ebooks, and frequently asked questions.
The HITRUST Academy offers a range of virtual courses, most providing Continuing Professional Education (CPE) credits, and the 2024 course schedule is now available on the website.
A Regulatory Assistance Center provides free guidance to organizations who have HITRUST r2 Certification and are preparing for or undergoing a regulatory audit. Guidance includes how to leverage your HITRUST Risk-based, 2-year (r2) Assessment Report to demonstrate compliance.
HITRUST-approved External Assessor organizations are authorized to perform HITRUST e1, i1, and r2 Validated Assessments. Healthcare entities who wish to prepare for the HITRUST assessment process before leaping in with both feet can easily engage specialized expertise. HITRUST Authorized Readiness Licensees are approved to conduct readiness assessments and provide consulting on implementing the HITRUST Framework with an eye toward demonstrating HIPAA compliance.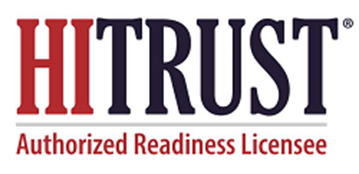 Not only does the HHS Office for Civil Rights recognize the value of the HITRUST Framework in the healthcare industry, but the Framework can also be leveraged to demonstrate a healthcare organization's adherence to the OCR's Recognized Security Practices.
Bring Your Questions to Our Free Webinar
On November 9, 2023, 24By7Security hosts a free webinar to explore how the HITRUST Framework integrates with HIPAA Rules to enhance security for healthcare providers, business associates, and health insurers.
Ryan Patrick, Vice President of Adoption at HITRUST, is a popular speaker who can answer virtually any question about HITRUST implementation. Ryan joins Nitin Chowdry, Director of Cybersecurity Services at 24By7Security, to explain how healthcare organizations can achieve HITRUST certification as part of their ongoing HIPAA compliance efforts.
Together, these engaging experts will review how organizations can benefit from HITRUST certification, including real-life examples of those who have done so and what they learned from the experience. They'll illustrate the three types of HITRUST-validated assessments and provide an in-depth review of the HITRUST e1 assessment as it compares to the HIPAA assessment.
Organizations regulated by HIPAA Rules are in an optimum position to efficiently incorporate the HITRUST Framework and gain industry-recognized certification. Register today to attend this exciting discussion!
Summary
Most healthcare organizations have difficulty achieving full HIPAA compliance, as evidenced by the relentless barrage of hacking, ransomware, and data breaches. While achieving full HIPAA compliance makes a healthcare entity stronger and more secure, it does not result in any form of HIPAA certification. The HHS Office for Civil Rights enforces HIPAA compliance but does not certify compliance.
Adopting the HITRUST Framework is a highly effective way to take your HIPAA compliance efforts to the finish line—and keep them there. In addition, leveraging the HITRUST Framework for demonstrating HIPAA compliance will validate your cybersecurity and compliance initiatives and ensure they remain on the right side of OCR enforcement.